End Zone
Book#35 on my '08 reading list was Don
DeLillo's
End Zone.
End Zone
on its surface is about a rebellious college football player exiled to a small college in the middle of nowhere. Under the surface it's a book about philosophy, becoming a man, and the parallels between football and war (which DeLillo both draws and pokes fun at in that oh so post-modern way). Not my favorite DeLillo book (that'd be
White Noise
) but a good read and nice insight into the early work of one of our generation's greatest writers.
Apparently another in my continuing theme of books I read and then find out are
being made into a movie
.
Wikipedia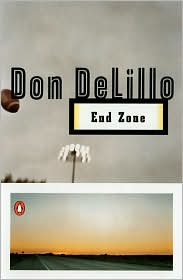 Labels: books, don delillo